We've created the Aprender SAEB app together with Verbus Institute (https://institutoverbus.com.br/).
The purpose of the app is ludic-pedagogical, that is, at the same time that the student plays in the App, he develops the skills and abilities that will be evaluated in the SAEB tests. All questions in the Modules follow the TRI elaboration protocol required by Inep / MEC. The application has two modules:
1) The first module with SAEB questions for students in the 5th year of elementary school.
2) The second module with questions from SAEB for 9th-grade students.
Throughout the quiz, the student will earn trophies as a reward for the correct answer. In addition, they're able to select the avatar that best fits their profile!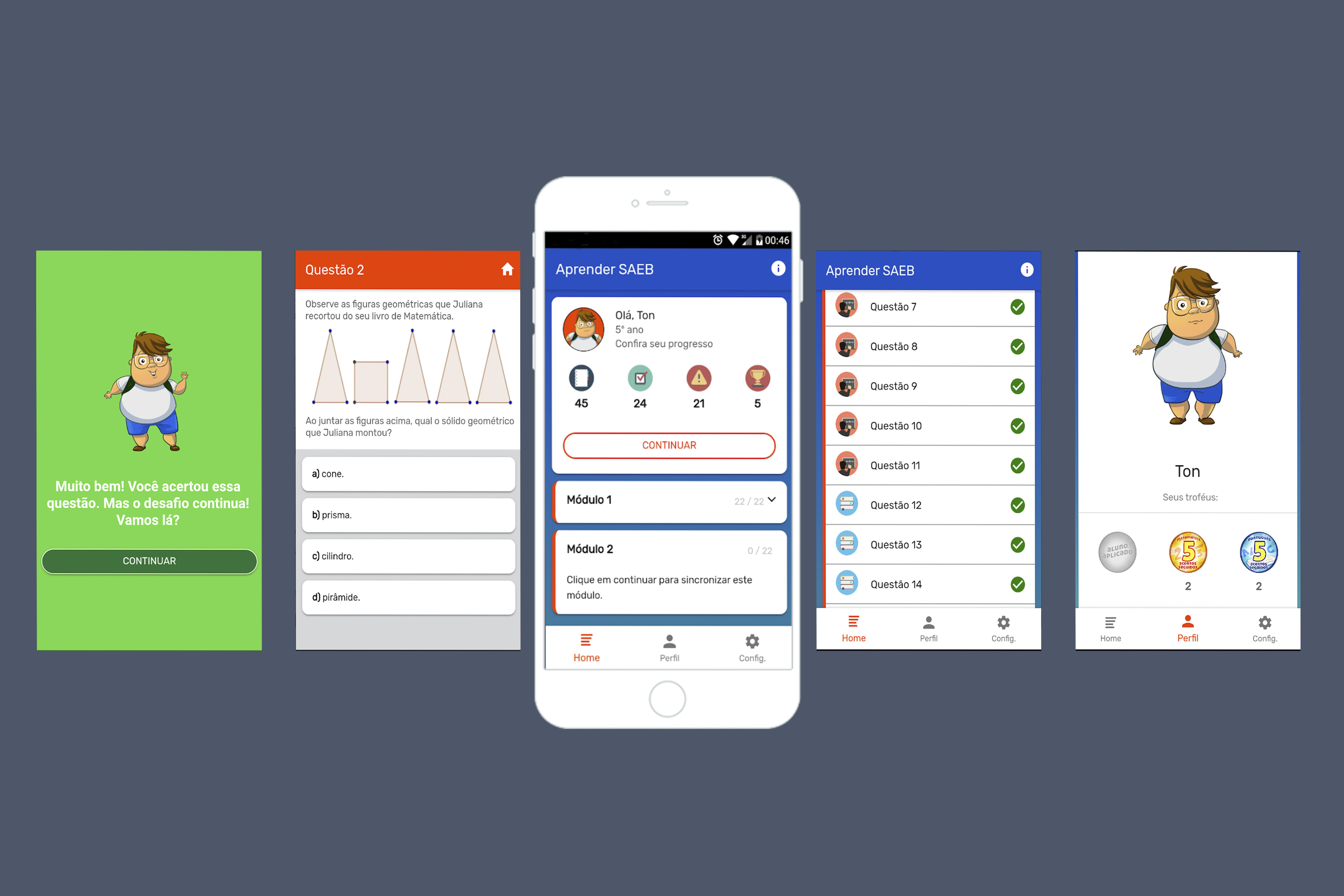 WEB MANAGEMENT SYSTEM
The web system for managing the application provides the functionality of:
- Registration of new modules and questions
- Publication and visualization of modules and questions
- Register of descriptors